Post-merger integration (PMI) advice – CFIE team
Post-merger integration (PMI) advice – CFIE team
If you have plans for an M&A, it is also wise to think about the post-merger phase and the integration plans required. Our post-merger integration team assists European and global businesses with the integration of M&A projects. If you have plans for acquisitions or have done an acquisition recently, you can select a PMI adviser from our team who is close to your industry and speaks the required native language. You can select your preferred PMI adviser from the listing below.
Post Merger Integration advice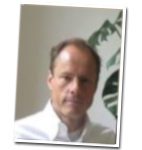 International M&A adviser Govert Derks is one of the members of the Corporate Finance in Europe team. Feel free to ask any questions, CFIE is ready to help you with your M&A plans.
Focus industries
Focus countries or regions