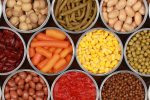 Mergers & acquisitions food industry advice
CFIE's M&A team assists food business owners with M&A projects with a value between 2 and 50 million euros. If you want to sell your food company, you can select an adviser located near your company and possibly speaks your native language. You can select your preferred food M&A adviser from the listing below. For buy-side M&A tasks, you will be able to find your ideal adviser who knows the food business practices in the listing below.
Corporate finance advisers for the food market
Corporate Finance in Europe's team in food includes M&A advisers with experience in the food industry. The listing below also includes associate members who can assist in food M&A mandates. If you cannot find an adviser that suits you, we suggest visiting international M&A advisers, where you will find an overview of all CFIE advisers. Feel free to ask for your preferred M&A adviser.
Overview of M&A advisers in the food industry