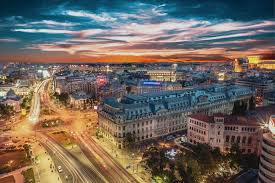 M&A in Romania
CFIE can help you with mergers and acquisitions in Romania. Our advisers have the experience and knowledge to make a success of your M&A project. We know our markets and industries very well, thanks to many years of activity.
We have good insight into the available M&A projects in Romania. We can give you essential M&A support services for the Romanian market. This can be both buy-side as well as sell-side assistance.
M&A advisers
If you need an M&A adviser in Romania, CFIE is ready to help you. We are a network of independent M&A consultants. We have various merger and acquisition advisers that are active in the Romanian market. Here you can find a few of our local M&A advisers working in Romania. For an overview of all the European CFIE advisers, visit international M&A advisers to select your preferred M&A consultant.
Information about mergers and acquisitions
If you have any questions about the Romanian merger and acquisition situation, we invite you to get in touch with us. We can connect you to the most suitable M&A adviser for your business. You can reach our CFIE M&A team in Romania by filling out the contact form below.