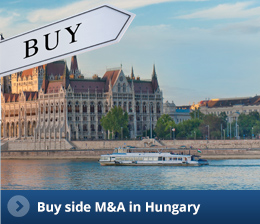 Businesses wanted in Hungary
In the listings below, you can find descriptions of international buyers that may want to buy your company. If you want to buy an existing Hungarian company, we suggest visiting companies for sale in Hungary.
If you are looking to acquire a company, please get in touch so we know what your requirements are. In this way, we can put you in touch with suitable companies that could be of interest for you to buy.