Company for sale
Revenue: approx. EUR <1M
Reason for sale: The company needs an investor who would help the company establish presence in other geographical regions
Location of the online learning company: Europe
#CFIE ITS068
Overview of this online learning platform Europe for sale
The owners of the company, operating a tutoring platform, currently based in Europe are presenting an opportunity for an investment into a growing company, which is expanding to other regions. The company has been successfully growing the portfolio of paying customers (tutors) for more than 2 years.
Profile (strategy) of this online learning platform Europe for sale
The company for sale is a young and dynamic company operating an innovative online tutoring website. The website provides an interactive virtual classroom with live teachers with an online interactive white board. The online learning solution provides multiple advantages against traditional learning. The solution, presented by this company successfully combines the benefits of classic teaching with the infinite possibilities of new technologies.
Online tutoring is quickly growing market since it allows tutors to expand their market from their neighborhood to the whole world, giving them more customers and more opportunities to teach.
The platform has high numbers of traffics, which are constantly growing. The company wants to grow further, for which it needs investment for better marketing.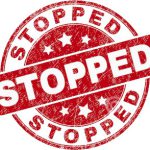 Subscribe for similar companies for sale
Subscribe now and we will inform you when similar companies for sale come up!
Activities and products of the online learning platform Europe for sale
The tutoring website provides various subjects, which can be studied online, including:
Computer basics
Spanish
French
Math
English
Programming
Chinese
Psychology

Information security
Microeconomics etc.
The website tutoring platform allows various people the advantages of the best teachers, whether in a small town or a capital. The tutoring platform is intended both for kids and adults.
The customer can choose from:
Webinars
Group lessons
Video courses
Individual lessons
The company operating the platform monetizes the tutors with a commission. Currently, there are over 120 tutors registered on the site.
Highlights of the online learning platform Europe for sale
The company owns a complete online solution for online learning, with already paying clients
The company wants to expand geographically
The company are seeking investors, willing to invest >500K EUR into further development of the company, in exchange for the stake in the company
More information on this online learning platform Europe for sale
Please get in touch if you are interested in learning more about this online learning platform Europe for sale. For more internet companies for sale please visit the section internet companies for sale. For other internet buyers, please visit the section internet companies wanted. If you are instead interested in ict companies for sale, please visit the ict companies for sale section. For ict buyers, please visit the section ict companies wanted.
Subscribe as an interested buyer for this Internet company for sale